Seal Beach, CA – Diversified Technical Systems (DTS) is developing a miniature Dynamic Impact Recorder (DIR) for the United States Air Force to help improve pilot safety. This new DIR will be used to collect field data on the forces fighter pilots may experience during emergency ejection seat events.
Pilots, when forced to eject, are hit with a gravitational force 14-16 times greater than normal, putting them at serious risk of head and neck injuries, broken bones and spine damage. The data collected from this new technology will be used to develop next generation protective gear including restraints and seating. This innovative data recorder is being developed by DTS as part of a Phase 2 Small Business Innovation Research (SBIR) Award to help the U.S. Air Force.
"Many of the current generation DTS products owe a debt to the SBIRs we have been awarded over the years. Technology we originally engineered for NASA, the U.S. Army or Air Force has evolved into a variety of COTS products that customers around the world are using for crash, blast and injury biomechanics testing," said Mike Beckage, co-founder and CTO of DTS.
Collecting field data without altering test dynamics can be challenging, especially when human subjects are involved. Positioning the sensors and data recorder as close as possible to the point of interest, without hindering or restricting typical movement, is the real challenge.
The Dynamic Impact Recorder will collect acceleration, force and angular velocity measurements that a pilot may experience during an emergency ejection. The DIR features a triaxial accelerometer, a triaxial angular rate sensor, and additional pressure and temperate sensors in a tiny rugged enclosure. With no sensor cables to route and its lower power components, the DIR will be so small it can be placed on the pilot and will likely be embedded in the helmet.
The SBIR program works with U.S. small businesses on federal R&D projects that have the potential for commercialization. DTS has received numerous Phase 1 and Phase 2 SBIR awards based on its expertise in test and measurement solutions for automotive crash safety and soldier mild traumatic brain injuries caused by blunt impact and blast overpressure.
The miniature Dynamic Impact Recorder DTS is developing for the U.S. Air Force will measure forces that pilots may experience during an emergency ejection maneuver. The unit (shown as a prototype on the helmet) will collect data used to improve safety gear for USAF pilots.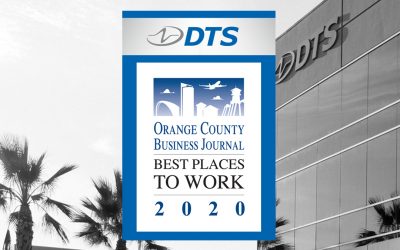 DTS is proud to announce that we have been named one of the 2020 Best Places to Work in Orange County.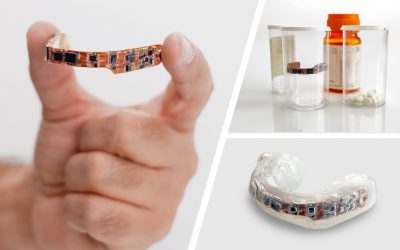 DTS LIVE WEBINAR (2-Part Series) – Principles of Dynamic Data Collection. Learn best practices for making accurate test measurements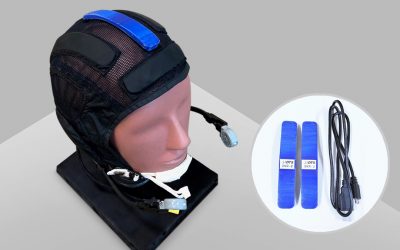 A new Dynamic Kinematic Recorder (DKR) is being developed by DTS as part of a Phase 2 Small Business Innovation Research Award to help NASA
SUBSCRIBE FOR
DTS
NEWS & UPDATES