CALIBRATION / ISO 17025
Protect your investment in your equipment and critical data by scheduling annual calibration services. Only DTS can ensure your data acquisition system meets factory settings for optimum performance year after year.
CALIBRATION SERVICE OPTIONS

STANDARD CALIBRATION
Factory calibration service performed worldwide at one of the many DTS Technical Centers around the globe
ON-SITE CALIBRATION
On-site calibration service performed at your facility by a trained DTS technician eliminates delays and shipping costs
ISO 17025 ACCREDITED
DTS ISO 17025 calibrations
meet ISO 6487 & SAE J211
global compliance requirements
SERVICE CONTRACTS
Each Service Contract is customized to meet specific budget, calibration & repair needs on one PO for a set price
Every calibration is a complete service performed by trained DTS technicians:
Multi-point service includes: system voltages, excitation and amplitude accuracy, overload protection validation, shunt check, frequency response, anti-alias filter performance, calibration report and more
Batteries are checked and replaced if needed – there is no cost savings in lost data due to worn out batteries!
ISO 17025 calibration service offers full traceability with an as-received report and a comprehensive calibration report detailing every system value and all work completed
Only DTS can adjust and repair DAS and sensors to optimized factory specifications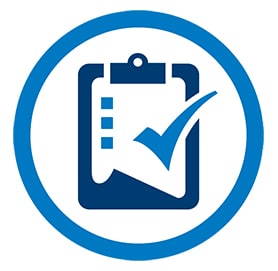 1.
Compliance with ISO 6487 & SAE J211 data acquisition practices
2.
Verify equipment meets factory specifications and data integrity
3.
Routine maintenance prevents issues with batteries & potential data loss