TEST & MEASUREMENT

THAT MAKES A DIFFERENCE
As a leading manufacturer of data acquisition systems and sensors for product and safety testing, DTS's mission is to be the most trusted provider of measurement solutions in every market we serve. Knowing that our test instrumentation helps save lives – makes our work more than just a job.
DAQ & SENSORS
Diversified Technical Systems specializes in rugged, miniature data acquisition systems and sensors for crash, blast and product testing. Based in California, DTS technical centers and sales partners worldwide support critical testing in a variety of industries including automotive, aerospace, biomechanics, sports and military & defense.
DYNAMIC EXPERTISE
Manufacturing rugged test and measurement solutions for extreme environments is our expertise. Customers rely on DTS data acquisition systems for applications like launching a rocket into space, crash testing a car into a wall at 35 mph or blast testing an MRAP to advance soldier safety . . . it's all in a day's work for DTS equipment.
CUSTOMER-DRIVEN
Customer needs have always been at the forefront of product development, delivery and reliability. Turn-key solutions with features like modular configurations, extensive sensor support, onboard memory, intuitive software and exceptional worldwide support have earned DTS a reputation for excellent service and products.
SAFETY MATTERS
DTS and our global partners have helped advance safety through innovative products, research & development and global regulations. Knowing that our innovative products and dedicated team continue to play a significant role in saving lives makes us proud of the work we do, plus inspires us to explore new ideas for tomorrow's challenges.
WIAMan BLAST DUMMY
The U.S. Army Research Laboratory named DTS as the prime contractor on the WIAMan (Warrior Injury Assessment Manikin) project to develop the most advanced vertical load dummy with next generation SLICE6 in-dummy DAS and sensors, With the goal of advancing soldier safety and military vehicle design,  WIAMan is changing the face of ATD manufacturing, in-dummy DAS integration and  biomechanics testing.
AWARD-WINNING
Inc. Magazine named DTS three times as one of the nation's fastest-growing private companies. DTS also received numerous "Best of Sensors Gold" and Small Business Innovation Research (SBIR) awards. BAE Systems Chairman's Award recognized DTS's work on the Headborne Energy Analysis and Diagnostic Systems (HEADS) smart helmet sensor and the U.S. Army named HEADS as one of "The Greatest Inventions of 2011."
SMART HELMET SENSOR
DTS developed an ultra-small, helmet-mounted shock recorder with BAE Systems to help address combat-related traumatic brain injuries (TBI). The HEADS project, officially called the Headborne Energy Analysis & Diagnostic Systems, has fielded nearly 47,000 sensors by the U.S. Army and U.S. Marine Corp in Iraq and Afghanistan to collect field data and help determine if a soldier should seek medical attention.
FROM THE BEGINNING
In 1990 in a friend's garage in Southern California, three automotive crash test engineers had the idea to start a business. Their goal was simple – create the best products, offer outstanding service and be the most trusted provider of test and measurement solutions. Today those same principles apply, but on a global level for every DTS team member in our offices around the world.
DTS

MISSION, VISION & VALUES
One key to success has been sharing core principles with our global team, which allows us to work toward common goals.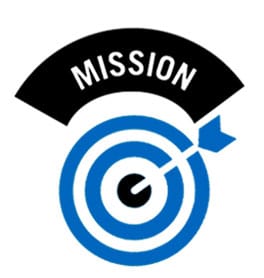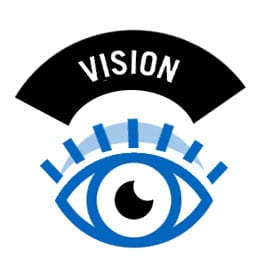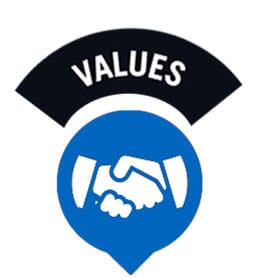 MISSION:
To be the most trusted provider of measurement solutions in every market we serve.
VISION:
Deliver superior technology and create positive customer experiences through creativity, integrity, and hard work.
VALUES:
Design innovative products that advance industry capability and add value to society.

Build meaningful relationships with customers.

Foster team spirit and personal growth.

Make decisions based on smart business practices.

Encourage a positive environment with a family spirit.